Every Week
Sunday School: 9am -10am (English & Spanish)

Morning Worship: 10am -11:30am (English & Spanish)

Prayer Service: 5:30pm - 6pm

Evening Worship: 6pm - 7pm
Every Week
Adult Bible Study: 7pm - 8:30pm (English & Spanish)

Youth Worship: 7pm - 8:30pm

Kidz B.L.A.S.T: 7pm - 8:30pm
You need a place where you belong, where people are real and truly care for you. At VBC Seagoville we love Jesus and we love people. Come experience God's love with fellow believers! We will save you a seat!
Here at VBC Seagoville, we offer events for all ages all year long! Events are a great way to get to know our church family through fun and fellowship! We love to see new faces at our events! Come get involved with VBC Seagoville!
Online
Worship
Listen to Our Latest Live Stream!
We stream to our VBC Seagoville Facebook page, and our VBC Seagoville YouTube Channel and our website!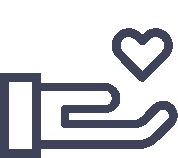 "Honour the LORD with thy substance, and with the firstfruits of all thine increase:."